A Net Route is open in the Adventure Park "Daugavpils Tarzan"!
Over the Tarzan obstacle park, overlooking the Stropi Lake, the new Net Route is a great addition to the existing obstacle park. The Net Route offers an amazing new way of enjoying activities at the height of 7m, maneuvering through the nets, jumping or relaxing. The ball field is interesting for both children and adults. Unlike the obstacle park, you will be completely surrounded by 2.5m high net walls, which means you can enjoy a fun adventure without a safety system.
The Net Route is a family-friendly activity that is diverse, amusing and attractive for both children and adults.
Prices: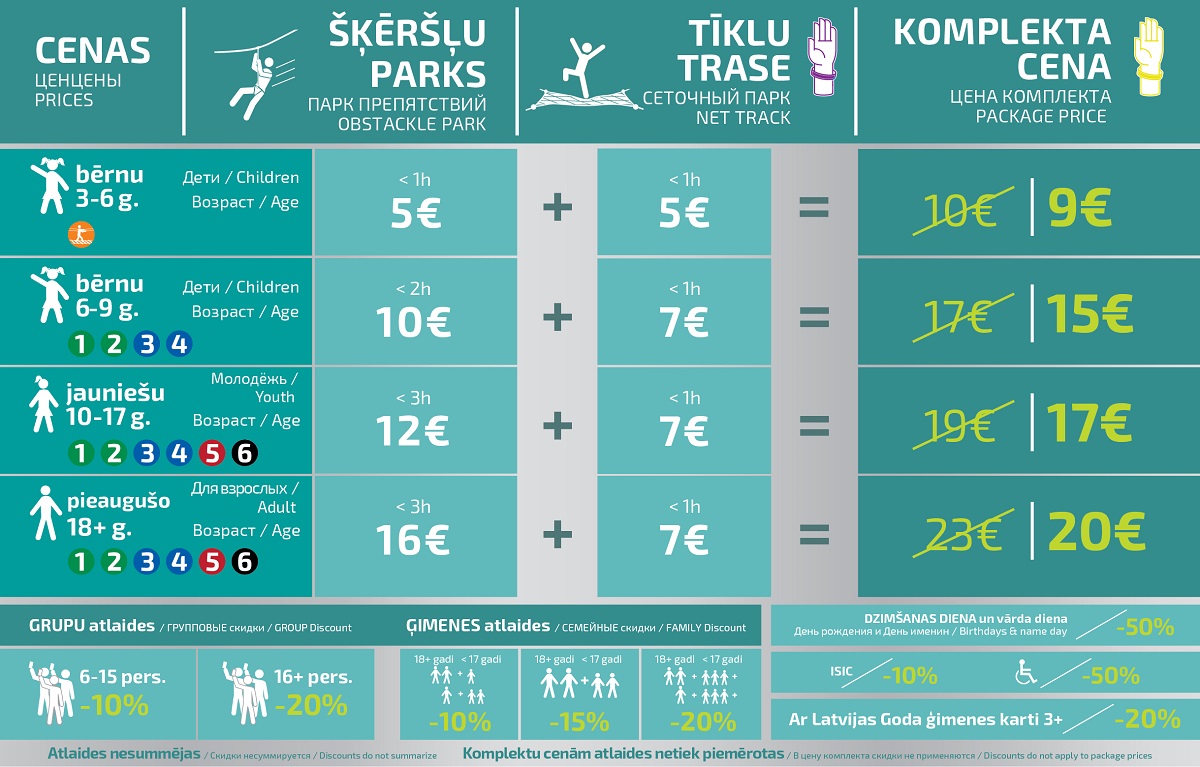 Full size image available here.