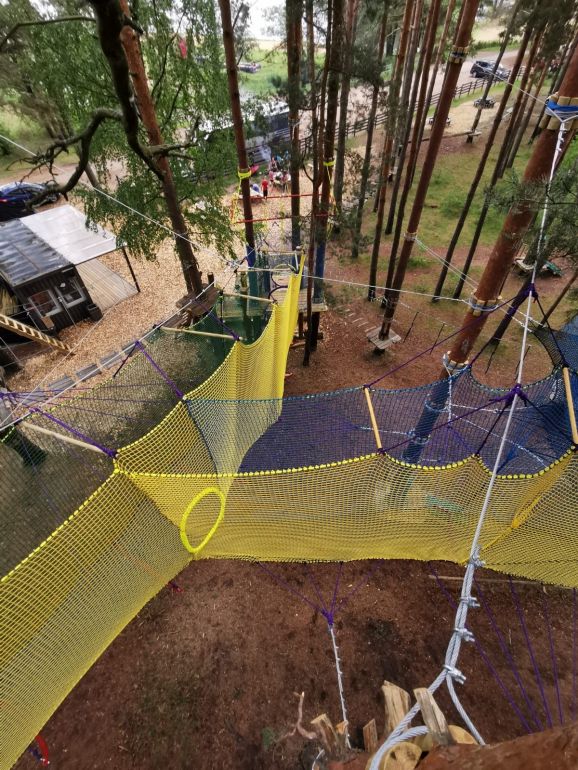 This year the Adventure Park "Daugavpils Tarzan" has become more diverse and even more exciting!
30-05-2019
The park has experienced positive changes. The new season is open with new activities.
We have extended the existing obstacle park with two new tracks, the green and the blue one, altogether there are 8 tracks with 102 obstacles!
We have also created a special novelty – Net Route! The activity is located in the trees, at the height of 7m, which is completely surrounded by 2.5 m net walls, which means an exciting adventure without a safety system. The Net Route is a great activity for families, friends and team building.
An adventure not to be missed! Come and experience the double joy!
Prices: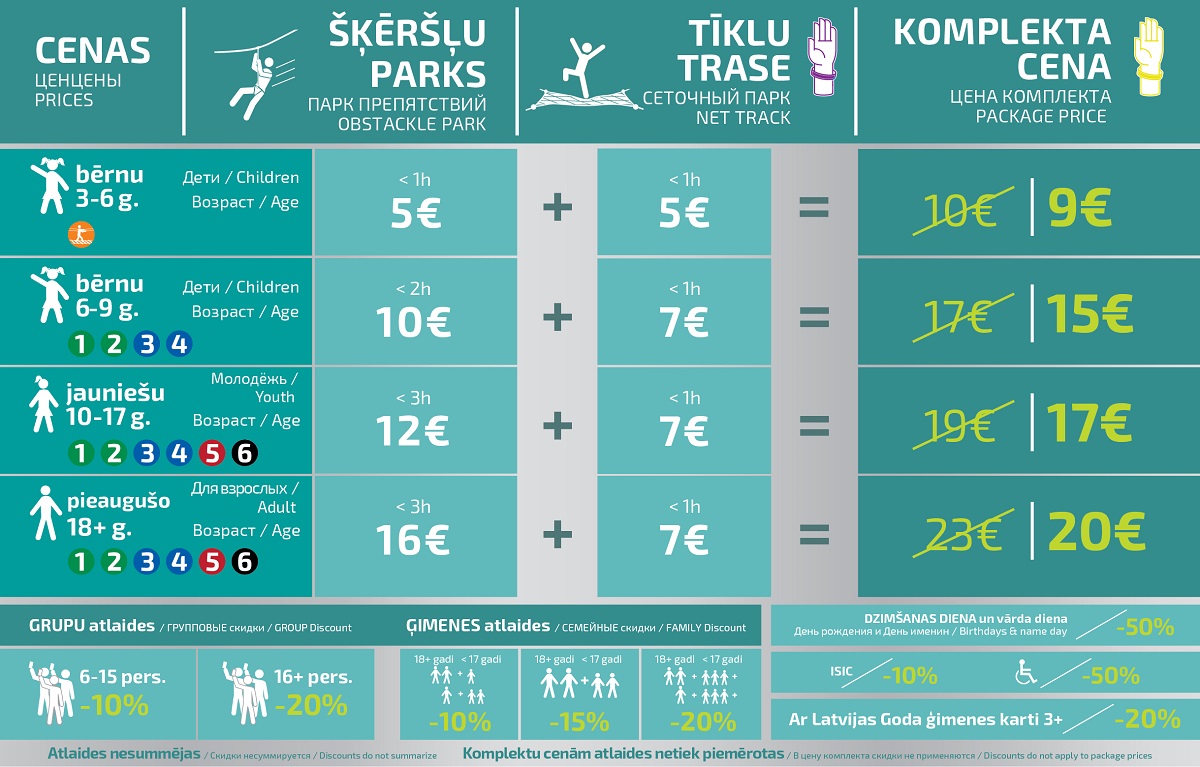 Full size image available here.